Writing content for your website involves both satisfying your audience and satisfying the search engines. Quality SEO content offers something your customers want to read but also suits search engines so they can rank your copy and your website becomes more visible. High quality web copy can help attract and drive traffic to your website and here are some tips to keep in mind to ensure you create copy which keeps your readers happy and ensures you rank well with the search engines too.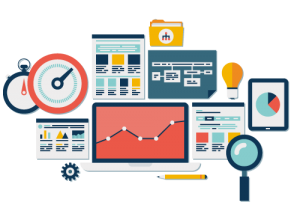 1.    Write for your Audience
It is very easy to get tied up in pleasing the search engines and forget all about your audience. Knowing your target audience is key to making sure you write the kind of content they are looking for and can engage them. It's great if you rank well on search engines but search engines don't buy your product or service. Highly optimised content is one thing but you should also think of your audience first and make sure your content is interesting and engaging.
2.    Consider Keywords
Good copy will include keywords to ensure it can rank well in the search engines but they need to be included in a natural and readable way. Effectively incorporating keywords into your content has to be a balancing act. It is essential that you have keywords in your content, in your page title and meta description but you have to include them naturally and in a way that works for your readers. Keyword stuffing will see penalties come your way from search engine so aim for a density of 1-2% at absolute most.
3.    Effective Meta Descriptions
Quality meta descriptions are what convince users to click on your links in the search engine results. An enticing meta description can be the difference between someone clicking and not clicking. Good meta descriptions will influence how much traffic reaches your website and as they are very concise you have to be clever and ensure they accurately describe your content.
4.    Use Links Cleverly
Linking is essential in good content and this means both linking to other relevant pages within your own website and also linking out to relevant sources, authority pages and information which may further enhance your audience's experience and engagement with your content. Outbound links are those which lead to other sources and they help connect your content with other pages and sites with authority. Experts recommend 1 to 2 outbound links in content of around 300 to 600 words. Internal links are those which connect to other pages on your website and can help to enhance a user's experience and guide them through your website in an effective manner, ensuring they have instant access to relevant and useful information.
Effective SEO content both keeps readers satisfied and pleases the search engines. It helps make your website more visible and ensures that those visiting stick around and hopefully turn from clicks into conversions.