Regular readers of the Crush blog will know that back in October, Andy – our designer – ran the Men's Health Survival of the Fittest Challenge. Andy completed the event in an admirable one hour and forty seconds but felt something lacking – the presence of a certain senior account manager who had managed to duck out at the last minute.
It's fair to say Grant is an intermittent exerciser, inclined to indoor sports, so we were somewhat surprised when he expressed his desire to run a marathon; the Scottish weather being somewhat temperamental at this time of year. Fortunately using the internet is what we do best and within seconds Andy managed to find the Dunfermline Half Marathon, part of the Run Dunfermline Race Weekend 2011 taking place in June.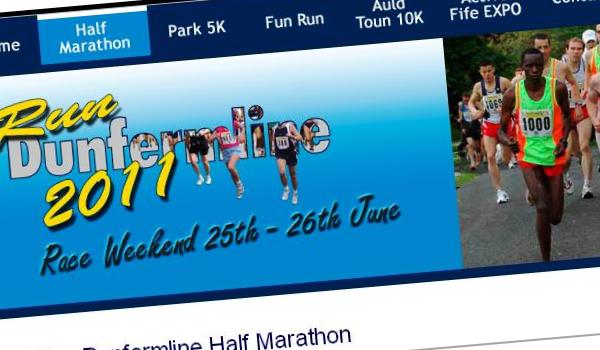 It was at this point, that Teo and Victoria mistakenly voiced their opinions with the result that they will be joining Grant and Andy in the run. We wouldn't like to pitch the Half Marathon – a 13.5 mile stretch – as a girls vs. guys event, but we're pretty sure it will be the girls at the finish line with the champagne,  waiting for the guys to catch up.
Although we're doing this for fun and to keep ourselves fit – not to mention the special Team Crush branded t-shirts – we're also doing it to raise money for charity. We've yet to announce which charity we'll be fundraising for but when we do you'll hear it on our blog first and we'll be creating a special JustGiving page for anyone who'd like to donate online.