At the end of last year, Crush brought you news that we'd launched a new website for Wannaburger, in keeping with their restaurant's renovation. It was a great success and we've had lots of positive feedback about the new design and easily navigated layout.
Wannaburger is one of three sister establishments, including the Caley Sample Room in Gorgie and the Cambridge Bar on George Street. Once we'd finished the Wannaburger site, we realised the websites for these two pubs were looking a little flat too, so we set about building two new sites to boost their visibility online and highlight the excellent grub and beer on sale.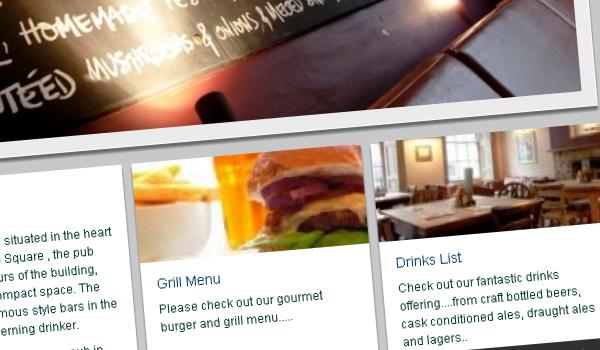 Crush first designed a bespoke CMS – with a tailored menu module – and wireframe templates, from which we built both websites. Using the same template means both the Caley Sample Room and the Cambridge Bar look similar in design, promoting the fact they are sister pubs, but both have their own independent colour scheme, based on their individual branding. It also means that were the pubs to acquire another sister pub, our designers could edit the template and create a new website for the pub for a nominal cost.
We also used the branding material as the basis for the email newsletters. As neither pub has ever sent an email campaign before we created a prominent Sign-up Box on both sites, to help the pubs build their customer database. Recipients of the email newsletter receive the latest information about sporting events at the pubs – for which they are renowned – as well as special food and drink offers.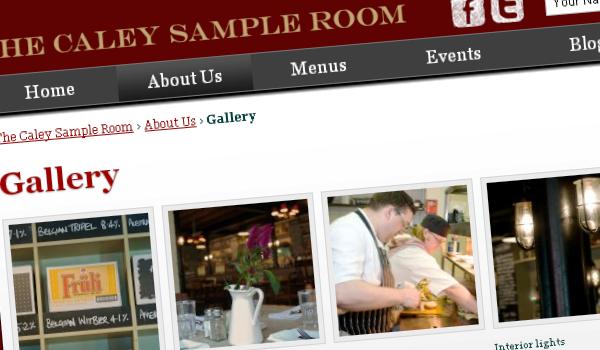 Both the Caley Sample Room and the Cambridge Bar have private spaces that can be rented for events; so one of Crush's key requirements was to make sure that this featured prominently on the new sites. We created a page dedicated to their Events Hire function, and gave the pubs the ability to upload pictures of the bars and links to their suppliers to demonstrate their capabilities in this field.
Visit the Caley Sample Room or visit the Cambridge Bar.