Our founder, company director, sales director and all-round web guru is taking a well deserved holiday.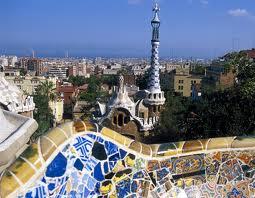 That's right. Rafael and family are off to Barcelona for two weeks of tapas, Rioja and sunshine. With average temperatures in April reaching 20-22 degrees, we're predicting they'll have a fabulous time and return with an envious suntan.
Whilst he's away Rafa will be occasionally checking his emails, but the rest of the team are still manning the Crush office in Edinburgh, so you can always give us a call.
In the meantime, we wish Rafa a bon voyage – all we ask is that he brings back some of those delicious sweets!