Social networking is no longer just a fad. In 2010, Facebook beat Google as the number one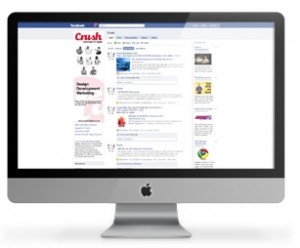 most visited site in the United States – it won't be long before it achieves the same record here with the number of British visits to Google already in decline. After the flop that was Google Buzz, Google has serious work to do in order to catch up with social media sites like Facebook and LinkedIn.
Google should also beware the ability of Facebook to provide a search engine that delivers highly personalised results based on your location, job, Facebook 'likes' and keywords in your posts. Websites that once required your name, username and password now use your Facebook account for a one-click signup, making life easier for both websites and their users. Facebook has become the de facto identity system for the internet, with over 500 million identities in its database and it's not about to slow down.
All of which has resulted in Facebook becoming the number one social media platform for any organisation – be it a PLC or a charity – trying to establish a name for themselves on the web.
One of the first issues most organisations face – once vanity names are registered – is whether to create a Facebook Page or a Facebook Group. Since the major differences only become evident once you've created the profile, Crush have done the hard work for you. Below is a list of the main variations between a Page and a Group.
Pages can only be created to represent a real organisation and must be created by an official representative of that body. In contrast Groups can be created by any user about any topic, as a space for users to share their opinions on that subject.
Pages can be customised, unlike Groups, with interactive applications embedded to engage visitors. Unlike Group admin, Page admin can also access visitor statistics ('page insights') to determine the success of their profile. Pages also allow you to run promotions via social adverts, which cannot be done with Groups.
Pages are designed to allow Page admin to maintain a personal and professional distinction on Facebook – Pages will never display their admin's name. In contrast, Groups act as an extension of your personal Facebook profile – so the name of the Group administrators will appear on that Group's profile.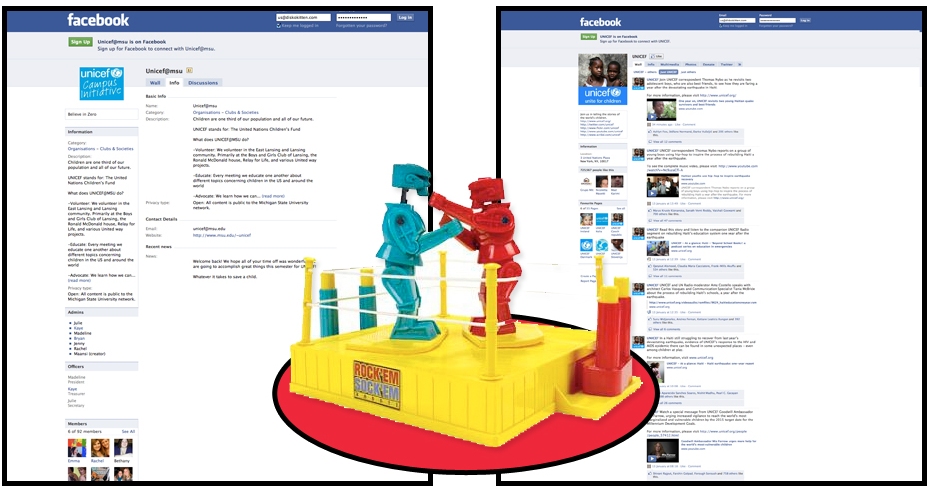 It sounds like a no brainer – that Pages are obviously the way to go. But, Page admin cannot send private messages to their fans – whilst Group admin can (providing their membership remains below 5,000). Page admin can only message all their members through updates; which are less likely to be read.
Groups allow you to send bulk invites out to all your friends; in contrast Pages force you to add invites manually. This makes Groups better for viral marketing – as it means any Group member can send out bulk invites.
Groups are essentially created for personal interaction – they reflect their admin's personality as admin post on the Group as themselves. Groups are great for organizing on a personal level and for smaller scale interaction around an organisation. They're also great for attracting quick attention i.e. through a viral campaign.
Pages are better for big brands and organisations who want to interact with their fans or customers without having them connected to a personal account, and have a need to exceed a Group's 5,000 friend cap.
One last, crucial difference; Pages are visible to unregistered people i.e. Facebook users that not yet fans. This means Pages are indexed by external search engines such as Google, just like a public website, while Groups are not. So if digital visibility and brand reputation management is crucial to your strategy, a Page will help you along that route.