If it feels like we've been quiet over the last two months, it's because we've been busy developing a special project…
The Crush demo site has been carefully built by our developers in order to show our customers (potential and existing) how easy our Content Management System (CMS) is to use. For customers unfamiliar with a CMS site, learning how to use it can take a while; since the best way people learn is through practical experience, we built the demonstration site, to let our customers have a go for themselves.
All aspects of the site can be changed and customised through our CMS. Customers have a unique login, and once in the administration area, they can change images and text, upload documents and videos and more – in essence they can edit the website's content to their hearts content, before deciding what parts of the site they want to use for their own website.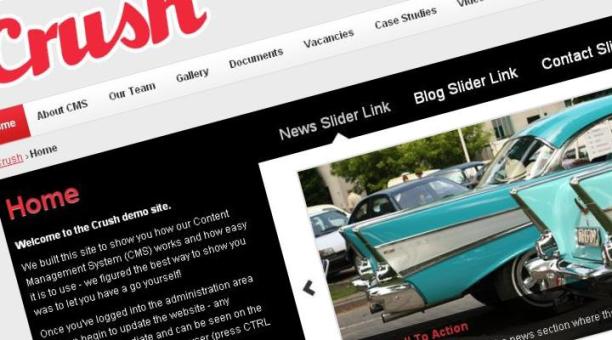 It took us quite a while, but all the text on the demo site – before the customer changes it – are written to instruct and guide the customer through the site. Every module is explained in the text – and we've a comprehensive FAQ section for those who need more details.
Because the CMS is our own system, built in-house by our expert developers, we have the ability to add bespoke functionality to the basic demo site. This means that if our customer tells us they need a booking system or members' area on top of what they already see; we can seamlessly integrate these tools into the site for a complete user experience.
If you're interested in upgrading your site, or want a CMS system that doesn't keep you reliant on your tech support, we can set you up with a demo site to trial our system. To discuss your project, contact us here.