Wouldn't it be great to take a web application, which already worked perfectly in a desktop environment (like a Mac or PC) and run it on various mobile devices? Or – better still – to create a completely new product that would work the same way across all devices; from desktops to tablets, smartphones to mobiles?
There are a number of benefits from such a product, but the main one is that there would be no need to rewrite the application to fit each different platform. This would have a huge impact on the resources needed for development, saving time, man-hours, and money – savings we could then pass on to our clients.
In today's world of easily accessible mobile devices, there is no denying that the web (and digital applications) needs to go beyond desktop. Flurry Analytics estimates that users spend on average 9% more time using mobile apps than the full web and there are four key reasons for this.
Mobiles are handy. We always have them in our pocket or bag; we can use them instantly as they are always turned on – and as long as we have an internet connection, we can access a host of online applications.
Mobiles are personal. We chose our mobiles with care based on the features and designs that appeal to us. More importantly, we store very personal data on our mobiles i.e. a list of friends, their contact details, personal text messages and more.
Mobiles are popular. Almost everyone has a mobile device, which means anyone can potentially access online applications so the market for mobile apps is huge. In many places around the world, mobiles are the only device people have to communicate providing developers with a unique market inaccessible by standard desktop developers.
Mobiles are natural. Humans operate with our hands. Modern smartphones and tablets, which are controlled by touch, are therefore very natural to us. Using a mobile device is more pleasurable than using a desktop, mouse, and keyboard; consequently, they are used more often.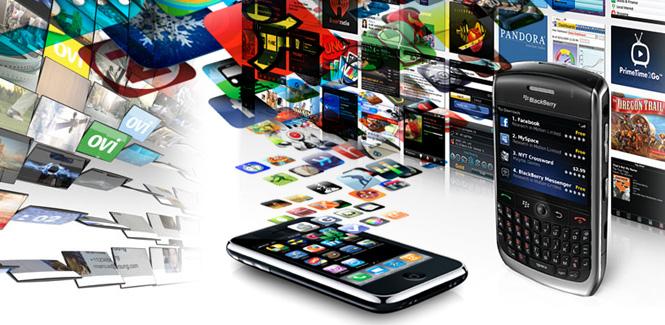 Mobile vendors and mobile operators have already clocked on to the fact that mobile apps are an attractive proposition for mobile users. Initiatives already exist that enable mobile app developers to promote their products – the most famous being Apple's App Store – and take a percentage of the sale as a reward.
There are a number of factors however that need to be taken into account when developing mobile web apps, from platforms to screen size, speed to design. Come back next week, when we'll be looking at these factors in more detail, along with the solutions and technologies that can help developers create a winning app.