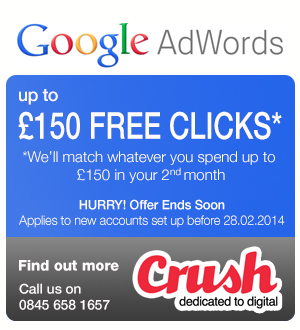 Do you think your website should be generating more new leads, bookings or sales? Could your site be getting more visits from potential customers from Google, Yahoo or Bing? Do you want your business to be more visible to people searching for the products / services you offer?
If your answer is yes to any of these then it's perhaps time to consider promoting your business with a Pay-Per-Click (PPC) search engine advertising campaign.
What is PPC
Also known as Paid Search, Search Engine Advertising, SEA and Google Adwords – PPC is an advertising system that allows you to target prospective customers by placing small adverts, called "Sponsored Ads", in the search results of Google, Bing and Yahoo. These ads target people searching for the products and services offered by your business and send these prospective customers direct to your website.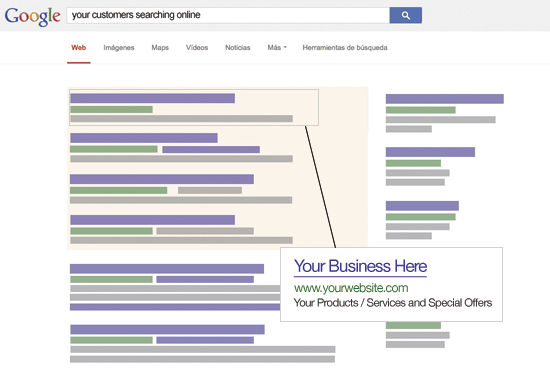 The cost of placing these ads is on a per click basis (hence the name Pay-Per-Click) with the amount advertisers are willing to pay for each click dictating where their ad appears in the results. The higher your ad appears the greater the traffic it should generate.
With PPC, businesses can quickly increase the number of visitors to the website and, when managed correctly, PPC advertising can not only deliver increased sales volume but also a healthy Return on Investment.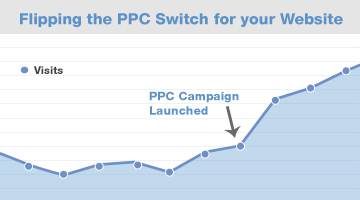 Advantages of PPC
Instant Visibility – with a PPC Campaign your business can quickly appear in the search results and targeting prospective customers. No waiting for months (or years) for your site to move up the organic rankings!
Diverse or Highly Focused – campaigns can easily be created to focus on a single product or service, a specific offer or promotion or your entire product range
Quick to Respond – campaign direction can be swiftly changed in response to the demands of your business. This could be as a result of product availability, speed to serve, seasonality or offer related
Measurable – Whether your goal is for customers to purchase on-line, submit an enquiry, request a meeting or download a form a performance can be tracked from click through to completion providing clear indicators on campaign performance, acquisition costs and Return on Investment.
Our Approach
Define Objectives and Develop the Strategy – we work closely with you to understand the needs of your business, identify your key target audience, determine key performance measures and develop a roll out plan for your PPC campaign
Detailed Keyword Research – we complete a thorough investigation of the on-line market for your industry and identify the key search themes currently being used by prospective customers who are searching on-line
Advert Copy Creation – our copy writing team develop highly targeted ads to maximise engagement (click-throughs) and drive traffic to your website.
Monitoring & Optimisation – Our PPC specialists closely monitor the performance of your campaign and make regular adjustments to bids, search terms, copy and landing pages to streamline the campaign, making your budget go further and generating a greater return on your investment
Performance Reporting – we provide regular updates during the initial pilot campaign and monthly performance reports for your ongoing campaign detailing activity on the account, areas where we can make further improvements and additional opportunities to explore that will generate additional business
Why Choose Crush
We pride ourselves as being at the cutting edge of technology, and have long-standing experience managing PPC across multiple platforms, including Google AdWords & Bing Ads (formerly MS AdCenter). We deliver customers:
Results driven, ROI focused marketing campaign
100% transparency on activity, themes and ads  in your campaigns
Dedicated account managers with a wealth of experience – over 10 years managing PPC campaigns spending £500 to £50,000 a month
Call us on 0845 012 23456 or contact us to find out more and kick start your campaign