Denholm Associates are Scotland's number one consultancy in marketing, sales and creative recruitment. When they wanted to upgrade their website it was only natural they came to us – our office is next door to theirs after all!
We are glad to announce that their new website is up and running, with a fantastic advanced job filter for candidates and a user friendly section for clients. There is also a video facility so staff at Denholm can upload industry relevant videos including one of their very own founder, John Denholm, discussing the 2011 Star Awards winners.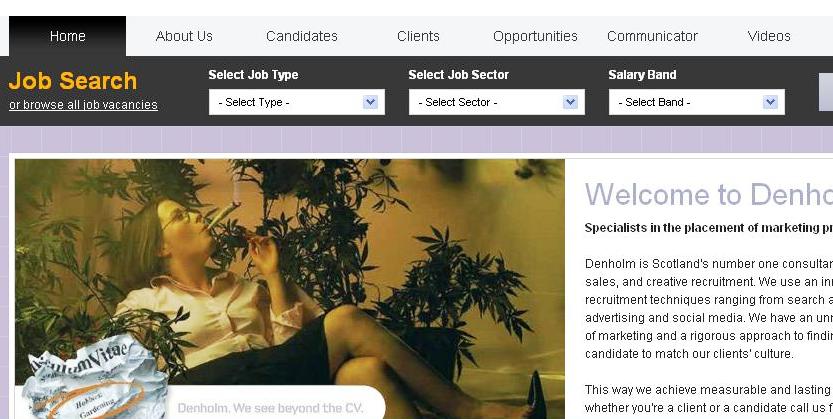 Denholm's site is also one of the first to utilise our brilliant Communicator Tool. This tool allows Denholm to keep their website users up to date with the latest news and information within the company and marketing industry. Using a series of RSS feeds, filters, and funnels the Communicator lets staff at Denholm bring together news feeds from leading marketing publications and international newspapers. This news is then augmented by regular in-house articles, which can be tagged and filed into categories before being automatically posted online.
We'll also be using the tool on Women at Work's new website to help them keep in touch and network with their community of working women. Find out more about that project: here.